Members of the Forum attended this years Mental Health show is Tuesday March 10th 2022 in City Hall, Cardiff, to raise awareness of who we are and the work we do. This was our first face to face event and it was extremely successful and we were overwhelmed with the amount of interest we received from attendees who were keen to be involved with the forum. Visitor's to our stand were able to take away information about the forum and were able to sign up to newsletter to receive updates on our work.
The event was also an excellent opportunity for us to launch our new website and tell them more about the information that they are able to access via the website.
Forum members had the privilege of meeting Lynne Neagle MS – Deputy Minister for Mental Health and Wellbeing and to update her on the work the forum is currently doing and our plans for the future.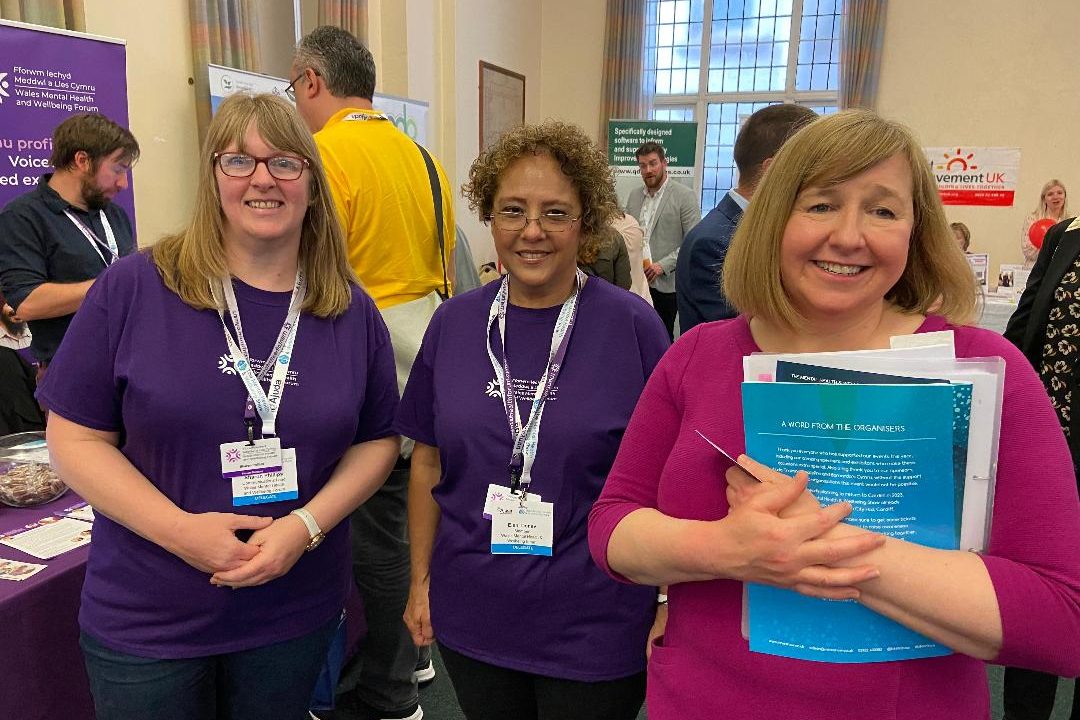 The show included a selection of seminars focused on topics such as coping with mental illness, ways to promote positive mental health, and how to support people around you who are suffering with poor mental health. Alongside this is an exhibition with over 60 charities, organisations and companies promoting their helpful resources, services and initiatives designed to support positive mental health and wellbeing.